Around the world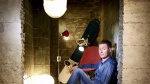 29 August 2015
Benselin joins Australian team
Former Swiss SBX Head Coach Harald Benselin has just announced that he will team up with the Australian SBX World Cup squad from November on.

29 August 2015

27 August 2015

FIS News

27 August 2015
Right To Play Athlete Ambassadors visit Uganda
Former Alpine World Cup skier Marco Büchel (LIE) earlier this month joined Christoph Kunz (SUI, two-time Paralympic Champion monoski) and Anna Schaffelhuber (GER, five-time Paralympic Champion monoski) on a trip to Uganda as part of their roles as Right to Play Ambassadors.

27 August 2015
Site inspection for Ski Tour Canada 2016
The FIS representatives were in Canada from 13th-18th August 2015 to inspect the venues that are set to host Ski Tour Canada 2016 Cross-Country Skiing events in Gatineau, Montréal, Québec City, and Canmore from 1st-12th March 2016.

21 August 2015

Sport News

30 August 2015
Asian riders dominate the halfpipe finals in Cardrona
Riders in the FIS Snowboard World Cup Halfpipe had to fight fog and falls in today's finals at Audi quattro Winter Games NZ 2015 with Japan's Raibu Katayama and Cai Xuetong from China eventually taking the men's and women's titles in a contest characterized by its increasingly high standard of riding.

30 August 2015
Double victory for Japan in Hakuba
Kento Sakuyama won a FIS Grand Prix competition for the first time. In front of his home crowd in Hakuba, the Japanese, who was already third on Saturday, won with jumps on 130.5 m and 127 m and 265.2 points ahead of his teammate Taku Takeuchi and Czech Jakub Janda.

30 August 2015

Road to Olympics

26 August 2015

20 August 2015
Fanny Smith named Right to Play Ambassador
Swiss Ski Cross star Fanny Smith has been named the latest Right to Play Ambassador. Smith joins a line-up of more than 300 professional and Olympic athletes from 40 countries who aim to share the positive impact of sport and play with children around the globe. Smith joins many other FIS athletes who also serve as ambassadors, but she is the first Ski Cross athlete named to the role.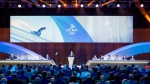 31 July 2015
Get ready for Beijing and Lausanne
The 128th IOC Session in Kuala Lumpur (MAL) has elected Beijing (CHN) and Lausanne (SUI) to host the 2022 Olympic Winter Games and 2020 Winter Youth Olympic Games respectively.