Around the world

31 October 2014
Pressure is motivation for Peter Prevc
With the second place in the overall World Cup and Silver and Bronze at the Olympic Winter Games in Sochi, Peter Prevc was one of the best ski jumpers last winter. These successes obviously changed the public's expectations for the future, a fact that he is very aware of. 

31 October 2014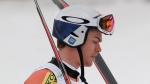 30 October 2014
Guay to miss opening speed races
Canadian Erik Guay, the 2011 downhill world champion and super G season title winner in 2010, has had a rough fight to return to form in time for marquee events over the past two years.

FIS News

30 October 2014
World Snow Day status update
Preparations for the 4th edition of World Snow Day are accelerating at a rapid pace. Already there is a 19% increase of the number of events compared to the same time last year. 

28 October 2014

23 October 2014
Clinic Munich - 1st Cross and Slope Course Design Workshop
Last weekend, the Audi Conference Centre in Munich (GER) hosted the first-ever FIS Cross and Slope Course Design Workshop. The goal of the seminar was to gather all the stakeholders involved with Freestyle Skiing and Snowboard competitions in one place to discuss the most important issues about course design before the 2014/15 season kicks off in December. 

Sport News

30 October 2014
Cross-Country season in Davos gets underway
On Friday October 31st 2014 the first Cross-Country ski tracks open in the Destination Davos Klosters. During the summer months enough snow was preserved in the Flüelatal, which was now used for the preparation of the tracks. 

29 October 2014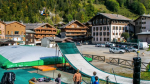 28 October 2014

Road to Olympics

24 October 2014
Olympic Agenda 2020 discussions culminate in 20 + 20 recommendations
The Executive Board (EB) of the International Olympic Committee (IOC) agreed today on a set of 40 recommendations that will shape the future of the Olympic Movement. The recommendations will be presented, discussed and voted upon by the full IOC Membership at the 127th IOC session in Monaco on 8 and 9 December.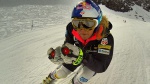 1 October 2014
Lindsey Vonn takes on Youth Olympic Games role for Lillehammer 2016
With 500 days to go to the second Winter Youth Olympic Games in Lillehammer, Norway, the International Olympic Committee (IOC) announced today that Olympic champion Lindsey Vonn will reprise her role as Ambassador for the Games, which will take place in February 2016.

23 September 2014
Vitaliy Mutko: program-2018 is a development of program-2014
Yesterday, 22 September, the Minister of Sport of the Russian Federation Vitaliy Mutko signed an order № 783, which confirmed "Complex Program of preparation of Russian Athletes for the Olympic and Paralympic Games 2018 in Pyeonchang-2018".

Calendar
| | | | | | | |
| --- | --- | --- | --- | --- | --- | --- |
| Mon | Tue | Wed | Thu | Fri | Sat | Sun |
| 27 | 28 | 29 | 30 | 31 | 1 | 2 |
| 3 | 4 | 5 | 6 | 7 | 8 | 9 |
| 10 | 11 | 12 | 13 | 14 | 15 | 16 |
| 17 | 18 | 19 | 20 | 21 | 22 | 23 |
| 24 | 25 | 26 | 27 | 28 | 29 | 30 |