Around the world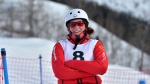 29 July 2014

29 July 2014

28 July 2014
Jakub Janda: New challenge and motivation
For a long time during the course of last winter it seemed as if Czech veteran Jakub Janda will end his career after the season, now he has decided otherwise and will continue to jump.

FIS News

29 July 2014

24 July 2014

24 July 2014

Sport News

30 July 2014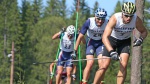 28 July 2014

24 July 2014
Summer Grand Prix 2014 - Media Information Booklet
It's one month to the day until the first competition of the Nordic Combined Summer Grand Prix 2014 kicks off in Oberwiesenthal and to simplify matters for the members of the press who would like to cover the events on location, we have compiled a Media Information Booklet.

Road to Olympics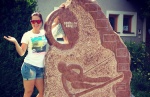 31 July 2014

30 July 2014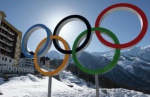 25 July 2014
Sportaccord convention 2015 set for Sochi
President of SportAccord, Mr. Marius L. Vizer has announced  that the 2015 SportAccord Convention will be staged in Sochi, April/May next year (date to be announced soon).

Calendar
| | | | | | | |
| --- | --- | --- | --- | --- | --- | --- |
| Mon | Tue | Wed | Thu | Fri | Sat | Sun |
| 30 | 1 | 2 | 3 | 4 | 5 | 6 |
| 7 | 8 | 9 | 10 | 11 | 12 | 13 |
| 14 | 15 | 16 | 17 | 18 | 19 | 20 |
| 21 | 22 | 23 | 24 | 25 | 26 | 27 |
| 28 | 29 | 30 | 31 | 1 | 2 | 3 |