Around the world

1 October 2014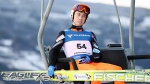 1 October 2014

30 September 2014

FIS News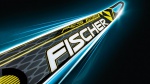 30 September 2014
Fischer celebrates 90th anniversary
When journeyman wainwright Josef Fischer set up his own wagon-making business in a wooden barn in Ried im Innkreis in the year 1924 he never dreamt that 90 years on in the year 2014 his company would rank among the most successful family-owned businesses in Austria, employing some 460 people at the Ried headquarters alone.

26 September 2014
FIS introduces Helvetia U23 Ranking
In close cooperation between FIS, FIS Marketing AG and Helvetia, a new promotion concept for young skiers has been introduced. To increase awareness of U23 skiers, the Helvetia U23 Ranking will be put in place beginning with the 2014/15 season.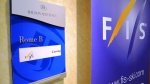 25 September 2014
FIS Meetings ahead in Zurich
In less than one week, the international ski world will descend on Zurich (SUI) where the annual FIS Technical Committee Meetings will be held at the Hilton Airport Hotel.

Sport News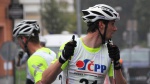 30 September 2014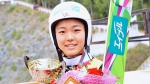 29 September 2014
Sara Takanashi's winning streak continues
Sara Takanashi also took the win in her fourth international competition this summer. After she was the best in the two Grand Prix events in Almaty (KAZ), the Japanese now won both Continental Cups in Trondheim, Norway.

22 September 2014

Road to Olympics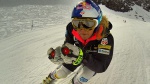 1 October 2014
Lindsey Vonn takes on Youth Olympic Games role for Lillehammer 2016
With 500 days to go to the second Winter Youth Olympic Games in Lillehammer, Norway, the International Olympic Committee (IOC) announced today that Olympic champion Lindsey Vonn will reprise her role as Ambassador for the Games, which will take place in February 2016.

23 September 2014
Vitaliy Mutko: program-2018 is a development of program-2014
Yesterday, 22 September, the Minister of Sport of the Russian Federation Vitaliy Mutko signed an order № 783, which confirmed "Complex Program of preparation of Russian Athletes for the Olympic and Paralympic Games 2018 in Pyeonchang-2018".

3 September 2014

Calendar
| | | | | | | |
| --- | --- | --- | --- | --- | --- | --- |
| Mon | Tue | Wed | Thu | Fri | Sat | Sun |
| 29 | 30 | 1 | 2 | 3 | 4 | 5 |
| 6 | 7 | 8 | 9 | 10 | 11 | 12 |
| 13 | 14 | 15 | 16 | 17 | 18 | 19 |
| 20 | 21 | 22 | 23 | 24 | 25 | 26 |
| 27 | 28 | 29 | 30 | 31 | 1 | 2 |