Around the world

1 July 2015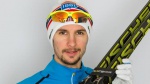 1 July 2015
"I really like seasons with just the World Cup"
Looking at the Norwegian team previously to the 2014/15 season, there were many athletes that came to mind when thinking about potential winners and podium candidates but Jan Schmid was not necessarily among them.

29 June 2015

FIS News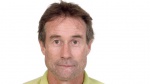 3 July 2015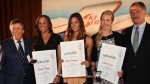 2 July 2015

2 July 2015

Sport News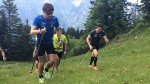 3 July 2015

2 July 2015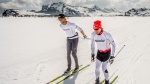 1 July 2015

Road to Olympics

2 July 2015
Quick hits
The 2016 Youth Olympic Games in Lillehammer (NOR) unveiled its medal design for the upcoming Games.

25 June 2015
PyeongChang 2018 Meetings
The ongoing work preparing for the PyeongChang 2018 Olympic Winter Games plays an important role for each of the FIS disciplines, as well as the general organisational aspects collaborating closely with the IOC.

25 June 2015