Around the world

1 September 2014
Help Rebuild Callum Watson
Callum Watson is an Australian Cross-Country skier and rrepresented his country at the Olympic Winter Games in Sochi 2014. Unfortunately in the Australian Sprint Championships on August 16 he was involved in an incredibly unlucky and serious accident where his lung was punctured by the ski of another competitor.

1 September 2014
FIS Children's Grand Prix ends on a high note
It was another successful day for the Finnish boys at the FIS Children's Grand Prix event in Oberstdorf (GER). The Finns took four of the six podium places in the two boys' divisions. It total, Finland had eight athletes make the podium in the two days of competition.

28 August 2014

FIS News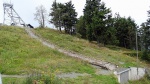 1 September 2014

1 September 2014
EYOF 2015 in Vorarlberg and Liechtenstein
Besides World Cups, World Championships and Olympic Games there are now numerous international events within a short period of time. Young athletes have the chance to participate in the Universiade and, since 2012, also in the Youth Olympic Winter Games. In addition there is also the European Youth Olympic Festival. Here's more information about the EYOF.

28 August 2014

Sport News

28 August 2014
Rydzek keeps on winning in Villach
Johannes Rydzek continues on his summer winning spree! After taking the Team Sprint together with Eric Frenzel and the Individual Gundersen in Oberwiesenthal, the 22-year-old also took the win at the Individual Gundersen competition in Villach, Austria, today.

25 August 2014
Germany sweeps podium at Oberwiesenthal
Team Germany ruled supreme at today's Individual Gundersen competition in Oberwiesenthal with Johannes Rydzek taking the win and Eric Frenzel and Björn Kircheisen completing the podium on ranks two and three.


25 August 2014

Road to Olympics

20 August 2014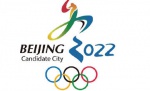 12 August 2014

6 August 2014

Calendar
| | | | | | | |
| --- | --- | --- | --- | --- | --- | --- |
| Mon | Tue | Wed | Thu | Fri | Sat | Sun |
| 1 | 2 | 3 | 4 | 5 | 6 | 7 |
| 8 | 9 | 10 | 11 | 12 | 13 | 14 |
| 15 | 16 | 17 | 18 | 19 | 20 | 21 |
| 22 | 23 | 24 | 25 | 26 | 27 | 28 |
| 29 | 30 | 1 | 2 | 3 | 4 | 5 |