Around the world

1 December 2015

1 December 2015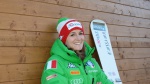 1 December 2015

FIS News

30 November 2015

29 November 2015
Competition in Ruka cancelled
Due to the wind situation, the first Individual Gundersen competition of the weekend in Ruka had to be cancelled. The wind conditions proved to be unstable since early morning and did not allow safe jumping.

27 November 2015

Sport News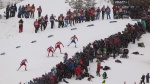 1 December 2015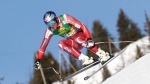 30 November 2015

30 November 2015

Road to Olympics

19 November 2015
Journey to Lillehammer 2016 with Hannah Kearney
Olympic and triple World Champion Hannah Kearney (USA) is one of the Athlete Role Models to support, mentor and offer advice to the young athletes participating at the Lillehammer 2016 Winter Youth Olympic Games in February.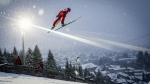 16 November 2015
A new era: Russia
With the Olympic cycle culminating in their "home" Olympic Winter Games in Sochi now finished, the Russian Nordic Combined team entered into a new era.

12 November 2015