Around the world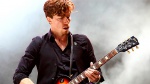 23 July 2014

23 July 2014

23 July 2014
Sportaccord convention set for Sochi
President of SportAccord, Mr. Marius L. Vizer has announced today that the 2015 SportAccord Convention will be staged in Sochi, April/May next year (date to be announced soon).

FIS News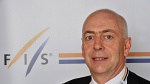 18 July 2014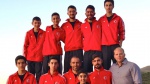 18 July 2014
Pekka Niemelae takes charge in Turkey
The sport of ski jumping lead Pekka Niemelae from the far North in Finland all the way to the south. Niemelae, head coach of the Finnish national ski jumping until the end of last season, started a new job as ski jumping head coach of the Turkish Ski Federation and signed his contract on July 16th in Istanbul.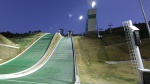 17 July 2014

Sport News

21 July 2014
Olympic medalists compete at Blink Festival 2014
The start field of this year's Blink Festival 2014 is packed with big names of Cross-Country Skiing and Biathlon. There will be 27 medalists from the Olympic Winter Games in Sochi at the biggest summer ski festival, which takes place in Sandnes and Lysebotn next week, from 31st July - 2nd August.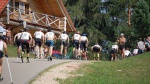 11 July 2014
Latvian Rollerski Championships next weekend in Madona
On 19 and 20th July Latvian Skiing Association together with society "A-Madona" is going organize first stage of the Latvian Rollerski Championships, which will be also a test fo the World Cup, that is going to take place in Madona next year.

7 July 2014
COC: Six Slovenes ahead in Kranj
A bit more than three months after the final competitions of last winter, it's now time for ski jumping again. The international summer season starts with the Continental Cup in Kranj.

Road to Olympics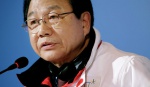 21 July 2014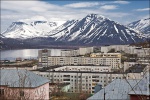 8 July 2014

7 July 2014
Vancouver 2010 takes its final bow with positive financial figures
Eleven years after winning the right to host the 2010 Olympic Winter Games, the Vancouver Organising Committee (VANOC) has released its final financial and operational report showing a positive financial outcome and no liabilities, officially bringing its activities to a close. VANOC has achieved its goal: to deliver successful Games with lasting, debt-free legacies.

Calendar
| | | | | | | |
| --- | --- | --- | --- | --- | --- | --- |
| Mon | Tue | Wed | Thu | Fri | Sat | Sun |
| 30 | 1 | 2 | 3 | 4 | 5 | 6 |
| 7 | 8 | 9 | 10 | 11 | 12 | 13 |
| 14 | 15 | 16 | 17 | 18 | 19 | 20 |
| 21 | 22 | 23 | 24 | 25 | 26 | 27 |
| 28 | 29 | 30 | 31 | 1 | 2 | 3 |