Around the world

21 October 2014

20 October 2014

20 October 2014

FIS News

21 October 2014
Intense activity in Oberstdorf
Many teams currently take advantage of the excellent training conditions in Oberstdorf (GER) in order to get themselves ready for the upcoming winter season.

20 October 2014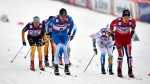 16 October 2014
Cross-Country Technical Delegates seminar in Seefeld
Last weekend, FIS organised a Cross-Country seminar for Technical Delegates of Alpine Cup Countries (OPA) in Seefeld (AUT), the host of the FIS Nordic World Ski Championships 2019. 56 participants from nine countries took part in the seminar which was led by Karl-Heinz Lickert, Chairman of the FIS Sub-Committee for Cross-Country Rules and Control. 

Sport News

21 October 2014

20 October 2014

17 October 2014
Soelden gets green light
Traditionally the Opening race in Sölden marks the official beginning of a new World Cup season and provides a first taste of winter wonderland for ski fans around the world. Unfortunately, nature sometimes has it's own plans and in 2006 when the Sölden race had to be cancelled due to lack of snow, the ski world had to adapt accordingly. This year, Sölden has once again been hit by warm temperatures in the lead up to the event but the hard work the OC put in to preserve the course paid off and today the 2014 races were confirmed. 

Road to Olympics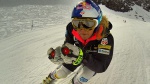 1 October 2014
Lindsey Vonn takes on Youth Olympic Games role for Lillehammer 2016
With 500 days to go to the second Winter Youth Olympic Games in Lillehammer, Norway, the International Olympic Committee (IOC) announced today that Olympic champion Lindsey Vonn will reprise her role as Ambassador for the Games, which will take place in February 2016.

23 September 2014
Vitaliy Mutko: program-2018 is a development of program-2014
Yesterday, 22 September, the Minister of Sport of the Russian Federation Vitaliy Mutko signed an order № 783, which confirmed "Complex Program of preparation of Russian Athletes for the Olympic and Paralympic Games 2018 in Pyeonchang-2018".

3 September 2014

Calendar
| | | | | | | |
| --- | --- | --- | --- | --- | --- | --- |
| Mon | Tue | Wed | Thu | Fri | Sat | Sun |
| 29 | 30 | 1 | 2 | 3 | 4 | 5 |
| 6 | 7 | 8 | 9 | 10 | 11 | 12 |
| 13 | 14 | 15 | 16 | 17 | 18 | 19 |
| 20 | 21 | 22 | 23 | 24 | 25 | 26 |
| 27 | 28 | 29 | 30 | 31 | 1 | 2 |