Around the world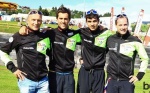 19 August 2014
G. Colin: "I want to win. Just once!"
At the FIS Summer Grand Prix in Einsiedeln, Gerard Colin, the new head coach of the French team, spoke with us about problems with young athletes in France and his big dream.

19 August 2014
FIS World Cups in Moscow: preparation begins
Today, 19th August, a first meeting dedicated to hosting of FIS World Cups in freestyle skiing, snowboard and cross-country skiing (Continental Cup) took place in an office of the Russian Ski Association in Moscow.

18 August 2014
Andre Myhrer is back on track
Over the past few seasons Andre Myhrer has been a constant name on the top of the slalom rankings, winning the slalom title in 2012, standing on the podium 18 times, of which five on the top step and winning bronze at the 2010 Olympic Winter Games in Vancouver.

FIS News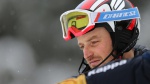 20 August 2014
Serious injury for Manfred Moelgg
This morning the Italian portal Salto.bz reported that Italian tech specialist Manfred Moelgg suffered a serious injury during Tuesday's dryland training session.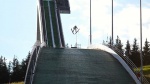 15 August 2014

15 August 2014

Sport News

18 August 2014
Prevc and Zupancic the best again
Like already on Saturday, the two Slovenes Cene Prevc and Miran Zupancic were the best also in the second Continental Cup competition in Kuopio, Finland.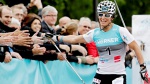 18 August 2014

14 August 2014
Marit Bjørgen and Øeystein Pettersen won Toppidrettsveka opener
Marit Bjørgen crushed her opponents yesterday in the Toppidrettsveka opener, 10 km Mass Start Free and powered to clear victory. Bjørgen won the race in the time of 26:20.8. Therese Johaug finished in second place but lost on Bjørgen a huge margin of +1:47.1. Youngster Heidi Weng took third place +1:49.3 back.

Road to Olympics

20 August 2014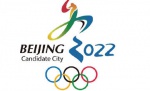 12 August 2014

6 August 2014

Calendar
| | | | | | | |
| --- | --- | --- | --- | --- | --- | --- |
| Mon | Tue | Wed | Thu | Fri | Sat | Sun |
| 28 | 29 | 30 | 31 | 1 | 2 | 3 |
| 4 | 5 | 6 | 7 | 8 | 9 | 10 |
| 11 | 12 | 13 | 14 | 15 | 16 | 17 |
| 18 | 19 | 20 | 21 | 22 | 23 | 24 |
| 25 | 26 | 27 | 28 | 29 | 30 | 31 |