Around the world

1 April 2015
Using sport to contribute to a better world on 6th April
Following the success of last year's first-ever International Day of Sport for Development and Peace on 6th April, the Olympic Movement is once again gearing up to celebrate the power of sport and highlight how it can help build a better world.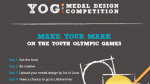 1 April 2015
Lillehammer 2016 medal design competition
The IOC is giving young people the chance to be part of the Winter Youth Olympic Games by designing the medal for the next winter edition, in Lillehammer 2016 (NOR).

31 March 2015

FIS News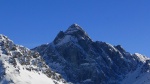 1 April 2015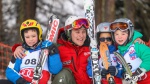 1 April 2015
A big thank you
FIS wishes to express a big thank you to the Organisers of World Snow Day 2015 who have contributed to bringing children to the snow in so many creative ways.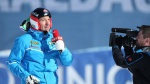 1 April 2015

Sport News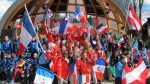 1 April 2015
Alpine Youth Cup celebrates 50th anniversary
For the 5th time, young skiers aged 9 to 15 from the five winter sports resorts of Courchevel (FRA), Madesimo (ITA), Saas-Fee (SUI), Schruns (AUT) and Oberstdorf (GER) will fight for top spots in slalom and giant slalom as part of the Youth Cup of the international skiing centres from 7th-9th April 2015 in Schruns (AUT).

31 March 2015

31 March 2015

Road to Olympics

19 March 2015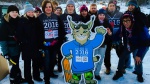 13 February 2015
Countdown to Lillehammer 2016 – one year to go!
Celebrations to mark one year to go to the Winter Youth Olympic Games Lillehammer 2016 (NOR) were kicked off last night in the heart of the host city by His Royal Highness Crown Prince Haakon of Norway as he unveiled the OMEGA countdown clock showing 365 days to go.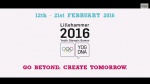 12 February 2015
One year to go until 2016 Youth Olympic Games begin in Lillehammer
Check out this trailer for Lillehammer 2016 Winter Youth Olympic Games. Using the world famous venues of the '94 Olympic Winter Games, the next generation of top athletes, young coaches and officials will gather and bring the city alive in February 2016 with a mix of elite sport and awesome experiences for everyone to enjoy.